The Natural Beauty and Versatility of Wood Fences: Understanding the Benefits
Features of Wood Fences for your Jacksonville property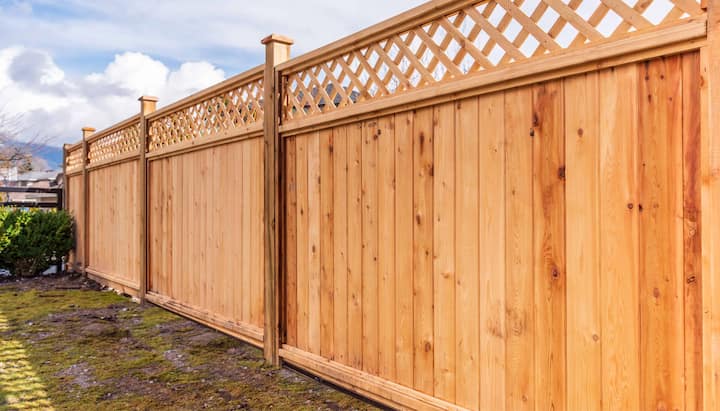 Wood fences are an amazing option for people who are on the lookout for cost-effective fencing solutions that do the job without taking too much maintenance. These fences also blend well into the surroundings since they have a neutral color.
Back in the day, you could only find wooden fences in a few colors. Today, there is a wide variety of colors and wood types. Let's just say that you will be spoilt for choice. Here are some features of wood fences that set them apart from other materials:
Variety of Styles
If you live in a neighborhood where a lot of other people also have wooden fences in their homes, you may not want your home to look too similar to theirs. After all, some people are drawn to uniqueness.
In that case, you are lucky because wooden fences come in a variety of styles now. For instance, you can choose different wood styles, such as red cedar and Ecolife wood. You can also choose the design you prefer. Some examples include:
Paddock
Stockade
Picket
Spaced board
Board on board
Split rail
Whichever design you choose, your fence will look stellar since wood just has an organic beauty to it that is hard to get with other materials.
Customization
Most homeowners are drawn to wooden fences because it is quite easy to customize them. For example, you can choose to do any of the following with a wooden fence:
Make it match the surroundings
Have a higher height to improve the level of privacy you get
Get a wooden gate for your yard or driveway
Stain the wood panels to the color of your choice
Mount flower boxes onto the fence rails to add an aesthetic appeal to the front of your home
Needless to say, your options are limitless. Moreover, many wood panel designs are readily available in the market these days, so you do not have to wait weeks for your desired design to be made.
Ease of Installation
Another benefit of wooden fences is that they are very easy to install. Traditionally, many people used to install wooden fences themselves since they knew their way around tools. However, you do not have to take on this hassle yourself anymore since Aarons is just a call away.
Get in touch with us to talk to a representative about our wood fencing solutions.
Eco-friendly
Wood is also an environment-friendly option, which is why it is still one of the first choices when people are looking for a fencing solution for their homes. If you are environmentally conscious and want to make the most sustainable choice, opt for wooden fencing around your home.
Since wood is disposed of easily, you will not be increasing your carbon footprint with this decision.
Cost-effective
When you decide to get fencing for your home, you should be prepared to spend quite some money. However, you do not always have to put too much pressure on your pocket to meet your fencing needs.
Wooden fences are comparatively cheaper than aluminum and wrought iron fences. It is also more affordable to maintain these fences since you just need to clean them with a scrubbing brush and water.
Easy to Stain
One of the major benefits of choosing wood as your designated fencing material is that it is easy to stain. Thus, you can get the benefits of wood while making your fence any color you want.
If you want to match your fence to the surroundings or give it a brighter appearance, you can get it stained. Staining also has the following benefits:
In some cases, it helps prevent splitting in the wooden fence.
It also minimizes rotting and keeps your fence rot-free for a long time.
It prevents the color from fading and also keeps the fence safe from UV damage.
Get in Touch With Us
No Fencing job is too big or too small for our experienced team! We can handle the smallest residential jobs to the biggest commercial jobs.
Are Wood Fences Hard to Maintain?
Wood fences certainly are harder to maintain than other materials since they are susceptible to rotting. On top of that, a change in weather can also affect the wood. However, if you clean the fence every day and look out for signs of insect infestation or rot, you should not have much of a problem.
How Long Do Wood Fences Last?
Typically, a wooden fence can last for 15 years. If you maintain it properly and take good care of it, the fence may even last for 20 years or longer.
How Often Should a Wood Fence be Sealed?
It depends on the recommendations of the manufacturers since the frequency differs from one wood type and one manufacturer to another. However, as a general rule of thumb, a wooden fence should be sealed every two to three years and stained every five years.